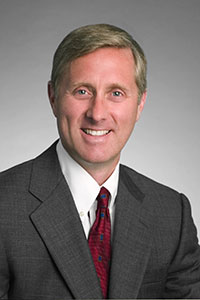 Chief Compliance Officer
Carestream Health
Contact Information:
Phone: 585-260-8960
Email: [email protected]
Jim Nortz is a nationally recognized expert and thought leader in the field of business ethics and compliance.
Jim spent the first 17 years of his career as a litigator trying both criminal and civil cases before becoming Crompton Corporation's first Vice President, Business Ethics and Compliance in 2003.
Since then, Jim has served as a compliance officer at Crompton and for five other multinational corporations and is now Chief Compliance Officer at Carestream Health.
Mr. Nortz is a frequent guest lecturer at the University of Rochester's Simon School of Business, RIT's Saunders School of Business, St. John Fisher College, Nazareth College and other law schools and universities around the country.
Jim writes the monthly business ethics columns for the Association of Corporate Counsel Docket magazine and the Rochester Business Journal and is a contributing writer for Corporate Compliance Insights and The Business Journals.
Jim served on the Board of Directors for the Ethics and Compliance Officers Association ("ECOA") for eight years. He currently serves on the Board of the Rochester Area Business Ethics Foundation and is a member of the Rochester chapter of Conscious Capitalism.
Ethics Competency Areas
Trust
Financial
Governance
Values
Leadership
Environment
Organizational
Public Sector
Non-Profit
Global
Publications
Monthly Business Ethics column, ACC Docket since March, 2004
Monthly Business Ethics column, Rochester Business Journal since July, 2008
Contributing Author: The Business Journals
Contributing Author: Corporate Compliance Insights
Dangerous Dust Collectors: Ethikos, 2006.
Business Ethics: Put Some Life into Your Program, ACC Docket 22, no 2 (February 2004): 56-69
Discovery Under Rule For Courts Martial 701(e) – Does Equal Really Mean Equal, Army Law, August 1989, at 21.