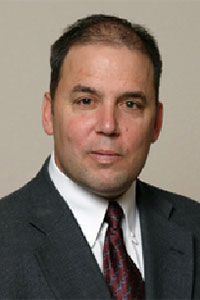 Priority Thinking®, LLC
4 South Main Street Pittsford N.Y. 14534
Work: 585.388.2040 | Cell: 585.478.8489
[email protected] | www.prioritythinking.com | www.ethicspoll.org follow us on Twitter: @PriorityPower
Peter C. DeMarco is the founder and president of Priority Thinking®. Peter supports his clients as an executive coach, organizational consultant, ethics facilitator and strategy advisor. Peter helps leaders and their teams to achieve significant performance improvements while reducing risks and embedding ethical power into decision making at all levels. He also facilitates leadership and ethics education programs for nonprofits, for profits and top business schools. His work includes turnarounds, crisis intervention, and helping organizations work through complex regulatory demands in medical device and financial service industries.
Peter's operating priority framework is considered a common sense model for building and sustaining operational and moral excellence in any setting. Over his thirty-plus year career, Peter has extensive leadership experience in general management, and senior level executive assignments in the United States and Mexico with Xerox, Bausch & Lomb, and Latex Foam International. During these assignments, Peter served as chief operating officer, division president, managing director, general manager, plant manager, manager of information technology, and quality engineer. He has designed, built and led two large scale production facilities – one in Mexico – from the ground up and led three lean transformations that yielded significant sales, throughput and gross margin improvements.
Prior to his business career, Peter enlisted in the United States Army after high school and later served as an infantry officer in airborne and mechanized infantry assignments including seven (7) years as citizen soldier and company commander in the NY National Guard. Peter holds a BS from the United States Military Academy at West Point; an MS from the University of Southern California; an MS from the College of Engineering at the Rochester Institute of Technology; and an MBA from the Simon School of Business at the University of Rochester. He has his permanent certification as a Lean-Six Sigma Master Black Belt (MBB) through Villanova University.
Recently, Peter was named a "Top Thought Leader in Trustworthy Business " in 2014 & 2015 by Trust Across America – Trust Around the World.